American Red Cross – Blended Learning
The blended learning course is the Online Portion of the lifeguarding class.  The online portion must be completed BEFORE attending the in-class portion. Most learners complete the online portion in approximately 7 hours.  However, your experience may vary widely based on several factors including your PC, internet speed and previous training. I recommend beginning the online session as soon as possible to ensure you have completed it prior to the in-person skill session.  The online portion must be taken on a PC or tablet with a high-speed Internet connection (see below for the complete set of PC/tablet requirements for this online course).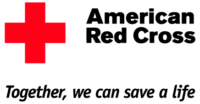 Important! – when you complete the online class you must send us a copy of your completion screen.
Send To DougSchaefer@UniquePoolManagement.com OR AsheleyMcvey@UniquePoolManagement.com
After creating a login using your email address and a password, click "Launch Course" to begin.