Residential Swimming Pool Inspection Service
Are you buying a home with an existing swimming pool?  
Are you selling your home that has a swimming pool? 
If you answered yes to either of these questions, then you probably want to think about getting a professional to inspect the current condition of the pool and its equipment.  A swimming pool inspection by a professional will give both the buyer and seller the confidence to close the deal.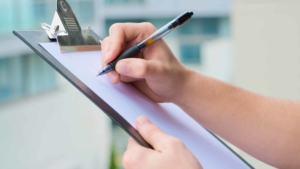 Our comprehensive inspections are a visual and mechanical inspection of the pool, deck, equipment, and plumbing.  Once complete, a full written report will be provided with conditions and any repair recommendations.
Our Basic Inspection takes about one hour to complete. Our Advanced Inspection, which includes a pressure test of the lines, takes two to three hours.  Ask about our leak detection services if a leak is found or believed to be in the pool.
Our Swimming Pool Inspection Process
We start with a complete visual inspection and exam of the following items:
Surface, tile, coping, decking and fence.
Pump, filter and valves
Chlorination system
Heater / Heat pump
Lights and accessories
If you choose the Advanced Inspection, we will then plug the skimmers and returns and pressure test these lines.  The main drain will be air locked for 10 minutes to see if it holds.
NOTE: Both the basic and advanced inspection must have the pool up and running to get a complete report of the pool condition.  If the pool is not open or is not clear and blue, areas of the inspection may not be able to be completed and will be noted on the final report. 
* Fees are due upon completion of the inspection and before the final report is given.
** A pool inspection is based on the conditions of the pool and its equipment on the day of the inspection, it is not a guarantee of this condition beyond the date of the inspection.
Basic Inspection
Includes online report
Estimate of repairs needed
Advanced Inspection
Includes online report
Estimate of repairs needed
Pressure test of pool lines
| Swimming Pool Service | Price | Details |
| --- | --- | --- |
| | | |
| Pool School | $179.99 | |
| | | |